"I learned about the kind of feedback that editors give. All the comments
I got have helped me figure out where I want my story to go.
A very productive weekend." — Liz, age 16
People
What makes an event GR8, besides fun activities and food? People! That includes international teens who love stories—reading, writing, and watching them spring to life.
Step through the TeenSpeak "portal" to discover others who share your passion: lively writing instructors, a friendly New York editor/publisher and literary agent, adults writing middle-grade and YA novels who seek feedback from you. We'll listen to you and even pay for your expertise!
Read for yourself what teens are saying about our workshop. Below, see the teens' staff who will inspire and guide you in this adventure.
CORE WRITING INSTRUCTOR

Trevor Guina, returning TeenSpeak instructor, has taught high school English and Drama in Northern California for eleven years. His Drama class participates in an annual, collaborative fine arts program where students showcase their writing. Trevor also leads a lively extra­curricular creative writing group.
Trevor's workshop sessions include: "Build a New World" and "How Well Do You Know Your Character?" Check out descriptions of these awesome sessions. Watch for the new 2017 session, "Bring Your Antagonist-Villain to Life!" 
When not teaching, Trevor devours books, especially speculative fiction, and chases his two children and pretends to devour them, too—which they love! He's also interested in fitness, nutrition, and (yay) fiction writing.
STORY-CRAFTING INSTRUCTOR

"I love teens," says TeenSpeak writing mentor Kathleen (Kat) Dougherty. "I've raised two of my own, and collected a few who thought they were mine."
From the first breath of a story idea to a finished novel in need of direction, pacing or technique, Kat is ready to help you bring your story dreams to fruition. She has worked with both beginning and successfully-published authors on storycrafting, technique, and voice. Susan Brocker, New Zealand author of Brave Bess and the ANZAC Horses (true story), and six other middle-grade novels (HarperCollins NZ) says: "Kat's extremely insightful comments on my new outline will help me on my journey."
The past president of a local chapter of the Romance Writers of America, Kat adds a splash of romance to her Young Adult fantasy novels. She's a veteran of many workshops, including Donald Maass' "Writing the Breakout Novel" (same title as his renowned book). Since 2011, Kat has presented sessions for adults at the Pacific Coast Children's Writers Workshop and has led other writing-craft workshops for adults and teens. She's excited to read your story!

Introducing Maya Tantuwaya, our first teen instructor! Maya is a TeenSpeak veteran, having attended five workshops and/or retreats since age 13. Her fiction has been well-received by our New York faculty. At this year's workshop, she'll lead a user-friendly critique group and a focus session ("How to Create Characters You Love") for our bright 12- and 13-year-olds, aka TeenSpeak Juniors.
Maya currently enjoys mentoring an enthusiastic 12-year-old writer; she has also participated in ranch-camp leadership activities, where she works as a Counselor in Training. Her creative writing has appeared in two of her high school literary publications, and she has performed her poetry at readings.
Here's a glimpse of her novel and writing process, in her own words:
I've enjoyed writing since I learned to spell. However, it wasn't until sixth grade when my first novel, The Silken Blade, was conceived from an anime-inspired curiosity for feudal Japan, leafing through a tattered copy of the Tao te Ching, and a misinterpreted summer assignment for English. I set aside the fanciful and fragmented first chapters of older ideas and cleared the shipwrecked tea mugs off my desk to set forth on my drafting endeavor. After nearly a year of research and invisible swordplay in my room to envision my book's fight scenes,  I completed the first draft.
Currently, The Silken Blade is still under revision and has seen my many phases of writing growth and growth of outside interests. My protagonists have been inspired by my pursuits in Tang Soo Do martial arts, polo, Western horsemanship, embroidery, music, flower pressing, and poetry. But even as my characters round out in dimension, my goal for my novel remains: to inspire kids to forage for the fascinating stories in our history that textbooks have obscured and to kindle awareness of their worldly outlook.
I enjoy cooking, reining, running, reading, playing jazz guitar, and the steamy mugs of ginger jasmine tea that still clutter my desk.
Maya also enjoys nature and Gus, her adorable poodle.
"Maya was a big help with my story. I really enjoyed our beach walks, where
she encouraged me and offered expert, useful advice. She's a natural teacher
and I'm so excited she'll be a mentor!" — Emily Armitage, age 13 (two-year alum)
PARENT ADVISOR

Jeff Armitage and his daughter, Emily, have winged their way to TeenSpeak from Texas since 2015. On first reading our previous teens' testimonials, Jeff said, "Such energy, such crackling talent, such diversity—it's a privilege to be part of this workshop."
Jeff is passionate about the arts and education, devoting significant time and resources to the local arts scene, social services organizations, and church. He has been a Sunday School teacher, sleep-away summer camp counselor, and school field trip chaperone.

A single parent, Jeff has "read to Emily since she was born... such magical times." He has cheered for Emily at volleyball games, Girl Scouts events, and equestrian, gymnastics, swimming and dance events. Jeff has volunteered at Emily's school on the PTA and district PTA Council's executive boards. (He was awarded a Texas PTA Honorary Life Membership from the PTA Council.) He was the PTA president at Emily's school. She is understandably proud that he was the first dad in that role!
CHAPERONE 1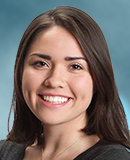 Jazmine (Jazz) Piatt is a high school teaching assistant, creating newspapers with students as well as mentoring them for an Advanced Placement U.S. History class. Her college degree is in History, with a certificate in Broadcast Journalism. Jazz also has her own satirical podcast on iTunes that she works on with friends. She's an avid reader who loves the outdoors.
One of her former students describes her as follows: "I knew Jazz for four years at my high school, where I was the newspaper's editor-in-chief. Jazz is an amazing mentor, with the kindness of a friend and the toughness of a coach. She constantly is pushing for those around her to strive to be their best. She's a leader who deserves to be followed." — Blake Jackson, Loyola Marymount University '21
Jazz is energetic, creative, and a pleasure to work with—she's sure to delight our teens!
CHAPERONE 2

Jynelle La Pointe is a fun, voracious reader and nature lover. With B.A. and B.S. degrees, she has taught Outdoor Environmental Education and Science to grades K-12. She's also Director of the New Renaissance Center, a creative arts nonprofit organization. Jynelle plays several musical instruments and jams in ethnic music. She has also taught computers.
Jynelle's artistry is visible in her woodworking, architect jobs, and comic-book making. (Did you know? Schools are incorporating graphic novels—"long comic books"—as part of their curriculum.) Jynelle may lead an optional teen session on "How to Write Stories for Artists to Illustrate." Expect some surprises!
Jynelle has been a coordinator for all-ages pickup soccer; she enjoys mountain biking, aikido, and gardening. She's a cat lover and makes outrageous pumpkin pies.
CONSULTANT

Helen Pyne, MFA in Writing for Children and Teens, was a book editor at Doubleday and worked in public relations at Seventeen magazine. She has also authored two books in a teen mystery series (Ballantine), and is working on a new YA novel. A recent TeenSpeak instructor, Helen now mentoring students in creative, academic, and college application writing. See her interview.
TEENSPEAK FOUNDING DIRECTOR

Nancy Sondel has been an educator for 40 fun-filled years. She's taught story- and skit-writing, music, and Spanish in California and Iowa schools, and English as a second language in Argentina and Spain. Nancy has published articles in local periodicals, Children's Book Insider international journal, and an international pet bird magazine.
For 12 years, Nancy was founding director of a multidisciplinary arts day camp in Santa Cruz, California. She enjoys hiking, swimming, dancing, movies, and staying up practically all night.
Join us!
"If you are waiting for perfect, you'll never make the play."
— Joan Bauer, Squashed