"I loved being in a place where everyone knows
what it's like to write. This workshop was definitely worth
my coming from China to attend." — Isabelle, age 15
sample Schedule

Welcome! Here's a streamlined version of our whole weekend schedule. See more details in the full schedule for adults and teens. In 2017, we will replace the scriptwriting sessions with new topics, such as "Craft an In-Depth Villain That Your Readers Will Love to Hate!"
Below, the pencil at left indicates an intergenerational session (adults and teens). Purple font means a

teens-only

session.
Instructors:
YA author Lauren Bjorkman, Trevor Guina, Nancy Sondel. See their bios here.

Do you find fictional characters fascinating, at least as irresistible as real ones? Have you ever dreamed of publishing your fiction—or wondered how your favorite authors got their first books published? Do you have a powerful story to tell? Come see how to make your characters and words spring off the pages!
THURSDAY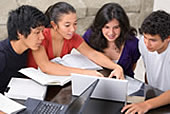 5:00 to 9:00 PM  Check-in and Welcome: Mingle with peers, chaperone, writing instructor, and workshop director. Pizza dinner and creative icebreakers in your cozy beachfront hangout. Focus session followed by instructional (and fun) three-minute video of a previous TeenSpeak workshop, with interactive activity to be shared with the entire workshop Friday night.
FRIDAY
8:15 Morning Muse, aka The Fruitful Silence: Write and dream, before diluting your creativity with the external world. Self-serve breakfast in your own time and space.
10:00 What's in Your Character's Backpack? If you know your character well, you can match character to plot—then watch the magic happen! We'll explore a dozen tools and techniques to bring your characters to life, make them leap off the page. Motivation is the starting point. What does your protagonist want most, and why? Discover how you can create characters who do more than walk and talk. Give them wings! Make your readers care. (Lauren)
10:50 Break
11:00 Bring Your Story to Life through Scriptwriting  Do you show (instead of tell) your readers what your character is feeling? Does your dialogue sound realistic and move your story forward? By turning your story (or scene, or chapter) into a screenplay, then blocking and acting it out with peers, you'll discover how to truly show your characters' emotions through their actions and dialogue (Sessions 1 and 2). Once you see where your story needs more polish, you'll return to it—and use what you discovered from your script to make your fiction shine (Session 3).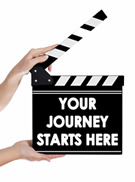 Convert Your Scene to Script (Session 1 of 3)  Pare away cumbersome descriptions and "telling" aspects (e.g., "She felt sad"), leaving only what the audience can see or hear happen. Annotate your script with your characters' motivations and actions—critical in creating believable characters for the stage. (What do your characters do, and why? Who is affected by these actions?) We'll share scripts and work out your acting roles for Session 2 tomorrow. (Trevor)
11:50 Lunch
12:50 Writer's Block-buster Choose from a cornucopia of creative ideas to jumpstart or develop your story. We'll integrate morning sessions and your choice of improv, art, writing (alone or with a partner), and other options. You'll have an opportunity to share your results; we'll see how the process works and how you can use these tools for your future storycrafting challenges. Block writer's block—right now! (Nancy)
1:30 Break
1:40 The (Not So) Secret Bridge What happens after one of your characters does something important? Explore this uncommon but often forgotten device to link your characters and plot. Stay tuned for more details about this interactive, hands-on session! (Nancy)
2:10 Break

3:00 Join adults, sit at reserved teen table. Faculty and writers of all ages are introduced. Then keynotes talks by editor and agent, followed by 4:15 snack break.
4:25 Masterclass Critique #1 Manuscript picked by older teens. Concurrently, younger teens brainstorm with instructor on tonight's Teen Panel manuscript project.
4:45 Spot Critiques #1, 2, 3 Editor and agent critique teens' opening pages; each author's total time is 3 to 4 minutes.
5:00 Focus Session #2 Writing Real People: Character Development and Emotional Arcs The emotional journey of a character is the backbone of every good story, inextricably bound to the narrative arc. In order for readers to be invested in that journey, the character taking it must ring true. We'll explore the crucial elements that bring heart and soul to fictional characters, and how that emotional authenticity allows for character arcs that advance your plot and satisfy your readers. (Editor)

5:45 Free time and/or beach sports: Frisbee, soccer, and/or your choice.
6:30 Dinner (lasagna)
7:30 Teen Panel Teens field adults' pre-selected manuscripts; offer Spot
Critiques on selected adults' partial and full novel manuscripts.
8:15 Roast s'mores over a beach bonfire; bring musical instruments and jam.
10:00 Good night!

SATURDAY
8:15 Morning Muse, aka The Fruitful Silence. See Friday 8:15 AM.
10:05 Build a New World (Half of teens attend their selected whole-novel consult.) Worldbuilding lets you create a whole new world. You choose the story's backdrop, the politics and practicalities, the inhabitants, dwellings, even the weather. Realistic fiction (not just fantasy) thrives from strong worldbuilding. So, how do you decide which details to include? And how do you weave them in? Discover how to establish the rules of your world, whether on another planet or in your own hometown. (Trevor)
10:50 Break
11:00 Build a New World (Other half of teens attend a different whole-novel consult.) See 10:05 above. (Trevor)

12:00 Lunch (everyone together)
1:00-2:00 Meetings Concurrent 15-20 minute sessions: (a) with whole-novel authors that teens have critiqued, and (b) one-on-one critiques with teens' faculty.
 
2:00 Break (read your faculty critiques, write, beach and/or crafts)
4:30 Snack (or earlier)
4:45 Option #1 Sizzle! Pop! Spark Your Creativity This hands-on workshop offers fun exercises to bust clichés, consider a new point of view, discover novel ways to add sensory details, write a letter you'll never send to someone infuriating, explore who you are—and other vehicles to enhance your storytelling. Bring paper, pencil, pen, and highlighters, in addition to optional laptop. (Lauren)
4:45  Option #2 The Perfect Word: Finding Your Novel's Voice Voice is one of the most elusive aspects of writing—it's hard to describe and hard to work because it's not just a technical skill but a way of seeing the world. Discover how style and voice can be used to reflect your character's mood, embolden your thematic message, and strengthen your novel's emotional appeal. (Agent)
5:25 Break
5:35 See Your Script Acted Out (Session 2 of 3) Working in teams, you'll act out a Session 1 script for the author, and see your own script acted out by others. In this Reader's Theater format, you'll be shown how your original-fiction vision translates through the readers' eyes. First, we'll demonstrate one scene for the whole group (audience) as a model. (Trevor)
6:15 Teens' pizza party Evening activities include music jam, movie, games, and/or crafts… more s'mores?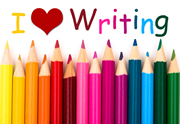 SUNDAY
8:00 Morning Muse, aka The Fruitful Silence Work on revisions for today's 9:20 and 10:20 sessions—one passage for each, or the same one for both. Your choice.

9:20 Revise & Shine: Apply Scriptwriting and Acting Elements to Your Fiction
(Session 3 of 3) Return to the scene you converted to script format in Session 1. How can/did you enhance this scene when revising it in fiction format? Share your revisions and discoveries with the group. (Trevor, with Lauren)
10:10 Break
10:20 Revise & Shine: Fine-Tune Your Fabulous Fiction! For most authors, revising a manuscript is the best part of writing. Revision is not about spelling, punctuation, and sentence structure. It's about character, nuance, setting, humor, and subtle telling details. Fun stuff! Watch revision help transform your manuscript into a polished, publishable piece. To revise means to re-visualize—finding what's most vital. Revision makes your story the best it can be. (Lauren, with Trevor)
11:10 Break, check-out
11:30 Spot Critiques #4, 5, 6, 7
11:45 Take-home Enrollees' single sentences; editor and agent wrap up
12:10 Lunch (or lunch to-go)
1:00 THE END… or hang out for a while at the beach. Then stay in touch.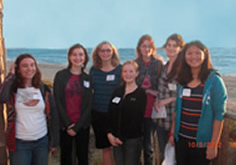 See you next year at the sea!
"Undoubtedly the most educational and awesome writer's workshop
I have ever attended! A major asset in revising my novel. I grew so close
to my writing family here. I will be back!" — Maya, age 13